Honey Bee Secrets Revealed:
Beekeeping in South Africa
The Bee Book Affectionately called...
"The Blue Book"
*Mail order or collection option only*

Beekeeping in South Africa is the bible of reference for any beekeeper...

It's also referred to as the blue book. It reveals beekeeping master secrets in over 280 pgs of comprehensive info.

Not only is it in its 3rd edition, but this bee book is ONLY available in hard copy from a very few select outlets.

Some of the many secrets you will discover are:

Harvesting honey
Managing bee hives
Discover Queen bee secrets
Bee family and history of beekeeping
Full colour pictures on over 20pgs
Bee diseases
Types of honey: comb honey, organic honey & more
Types of bees: worker bee, queen bee and drones
Bee supplies & honey bee control

*Recommended Bee book
*Mail order or collection option only*

Offer Number 1:

Over 280 pages of Beekeeping Secrets to discover inside!
(Physical Mail Order Purchase!)
The "Blue Book" is what the Beekeeping in South Africa beekeeping book has been nicknamed. It's basically a reference to the colour of its cover.
The Blue Book is packed with bee information, some already listed above, that is arguably the best collection of beekeeping secrets in the world. It is quoted as being the best book on bees ever written ~ Hans Blokker, former SABIO Manager!
When I first started out, I went on a beginner bee course and then bought the Blue book as a reference guide. I learnt so much after the bee course of the theory of beekeeping that you just couldn't fit in a day of training. The bee course was great in that it provided a foundation as well as the practical beekeeping session with LIVE bees for 60 minutes. But it didnt allow for detailed bee info on building hives, plant nectar tables and pollination contracts.
The beauty about the Blue book is that it covers over 280 pages of bee info starting with the history of beekeeping, the bee family and reproduction and then goes on to describe hive management and so much more.
One of the many useful and extremely vital bee info provided by the Blue book is that of pollination. As the editor is actually a specialist in plant research, M. J. Johannesmeier has included vast amounts of nectar tables and nectar rankings for all kinds of different plants, trees and shrubs.
The best part of the pollination section is the table providing the break down of crops that are farmed in South Africa along with detailed information about the land area used under that crop as well as the flowering period and the amount of bee hives recommended per hectare when in pollination. The bee book provides recorded results when bees have been used to pollinate a crop on how affective their use is by measuring increase of crop yield.
The bee book goes on to then consider the different trees, shrubs and plants that are bee friendly, the nectar and pollen rating and the region these flora would be prevalent. This is invaluable for any beekeeper as you should record the flora in your area and then create an idea of the strength of the nectar flow and pollen rating of your area around the apiary!
The blue book goes on to describe more! You will also get the flowering time of year and a rating of nectar and pollen for each plant. Rated from 1 - 4 with 4 being the strongest flow you can draw a picture of exactly how strong your nectar sources are and therefore how much honey you should expect to harvest from your bees!
Claim Your Copy of THIS Powerful Beekeeping book...Don't Delay,
As This Bee Book is always in Limited STOCK!...
The product mailed to you by ordinary parcel in the South African Postal Service and RECEIVE a Tracking number to TRACK n TRACE the mail order.


The MASSIVE collection of Beekeeping info in one place

The Complete History of Beekeeping

The FIVE Methods of Creating new Bee colonies


The

Different Types of Honey
PLUS:
Your entire package is waiting for you to claim it. Get permanent access so you can start beekeeping today...
Have your credit card handy and click the happy blue and white button below. Or email your order through to us below.
You will be taken to our online ecommerce shop provided by MonsterPay.com which was run by Mark Shuttleworth via his old company called Setcom.com.
Monsterpay.com allows you to receive and make payments online securely using your credit card or funds in your account. You need to register to start with before you can complete the online purchase.
Click Here to Get the Blue Book For Only $41.00 (or R360) plus P+P!
(The Retail price in SA is R360 Plus Postage within RSA is R99.00)
(International purchases surface mail costs R280)
(Physical Mail Order Product)
Or Email your order through to us and we will send you a manual invoice with our banking detail included!
We require a postal address in order to use the ordinary parcel mail option within South Africa.
Email Orders to:
info@beebooks.co.za
---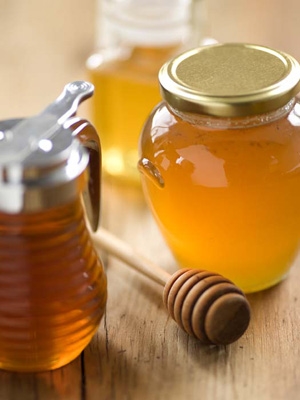 Sign Up For My FREE PRACTICAL BEEKEEPING CHAPTER Below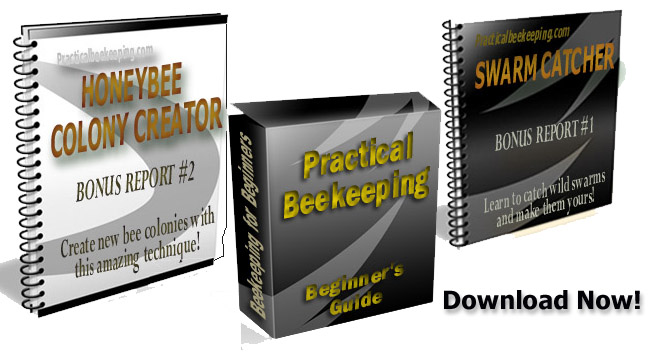 Get Our
Practical Beekeeping
Chapter 1 for free!

Plus So Much More...

We provide our newsletter packed with bee info, some bee videos exclusive to subscribers and updates!

We hate spam as much as you do. We will only send you info if you opt in to the reminder email we send you once you click on "Submit" on the left!

At any time you no longer want to receive our newsletter or email all about bees, you unsubscribe. It's all automated so we have no control of what you decide.

Don't miss out on our free bee info though. Try it out.

Make sure you confirm using the email reminder that will come to your inbox within moments of you submitting your details.